Personal safety is very important for everyone no matter your financial statues. Often times when out with your friends one is considered the responsible adult or none at all leaving a window in the unplanned moment of your safety being compromised.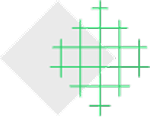 In most events, you will get the uninvited people who try to take part of your event. Our goal is to keep private events private. Attending a crowded event, it's important to develop an emergency plan and leaving the knowledge of knowing where all the exit points are to the security professionals in the case of an unexpected emergency.
Peace of mind throughout entire event
GET BETTER RESULTS BY UPGRADING TODAY!​