SOFF Travel Consultation considers the potential threats and risks by minimizing concerns along the scheduled route. Our team strategically and expertly guides you with a plan to get you from Point A to Point B safely and securely.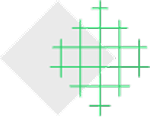 Getting from Point A to Point B is easier said than done. Each transportation method has its challenges. Traffic, weather, construction are the obvious considerations. What are the potential threats and dangers we don't commonly encounter? How do we avoid untimely situations we can't control?
GET BETTER RESULTS BY UPGRADING TODAY!​